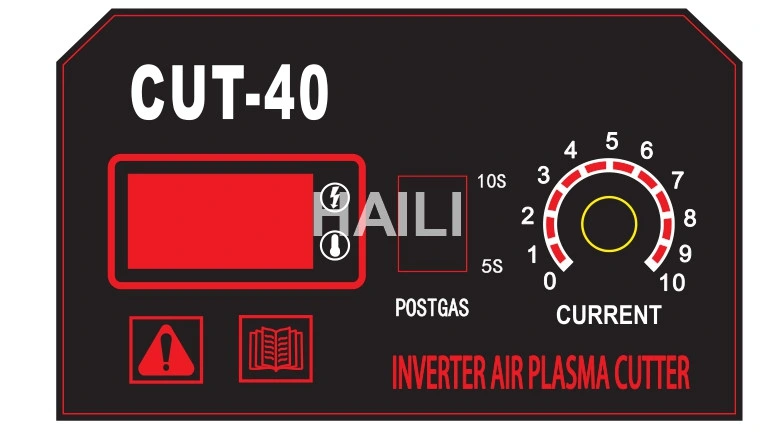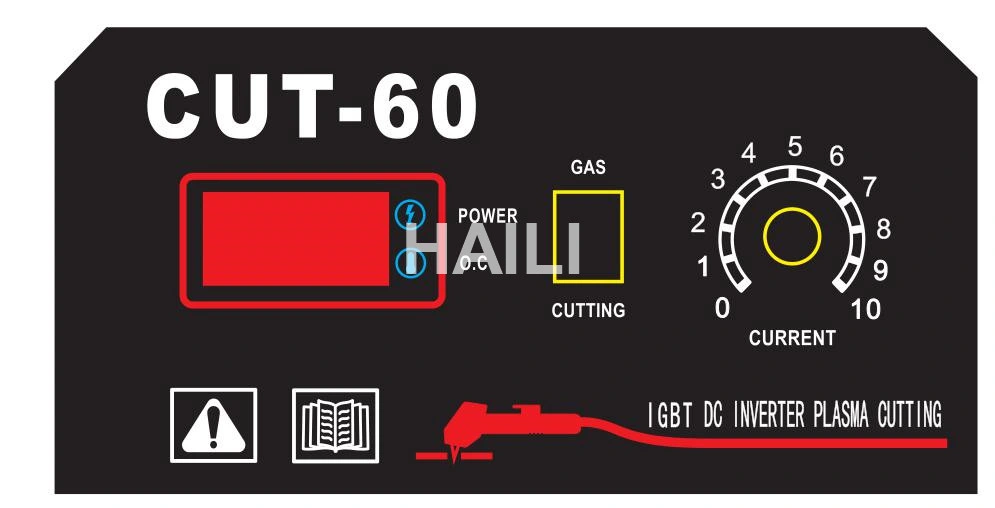 1). Advanced (
IGBT
) inverter technology and
Three PCB structure.
2
). Touch Arc starting cutting.
3
). Easy to cut thick metal plate in a fast and economical way.
4
). High cutting speed, 2 times faster than oxy-cutting. Narrow cutting gap, smooth cutting surface, small distortion.
5
). Widely use for cutting stainless steel, copper, steel and aluminum, etc.
Model
CUT-40S
CUT-60S
CUT-60S

Order Code

HL-

267

2S

HL-

267

4

S

HL-

26

75

Max Cutting thickness(mm)

12

1

8

1

8

Input Voltage(V)

1*

220V-240V

1*220V-240V
3*380V-410V

Frequency (

HZ)

50/60

50/60

50/60

No load voltage(V)

230

230

230

Input

capacity (

KVA)

6.3

8.5

11.5

Current range(A)

10-

45

10-

6

0

10-

6

0

Rated Duty Cycle (%)

60%

60%

60%

Insulation Class

F

F

F

Starting arc

contact

contact

contact

Protection

Class

IP21

IP21

IP21

Power factor

0.93

0.93

0.93

Dimension (

L*W*H mm

)

410

*

16

0*

305

4

6

0

*200*

3

80

4

6

0

*200*

3

80

Weight (

KG)

8

13

13

Accessories
SG-55 PLASMA TORCH WITH 4M CABLE, EARTH CLMAP WITH 2M CABLE, REDUCING VALVE.
MOQ
50PCS
50PCS
50PCS
PRICE