RS485 Ultrasonic Distance Measuring Transducer Sensor Waterproof China
Product Description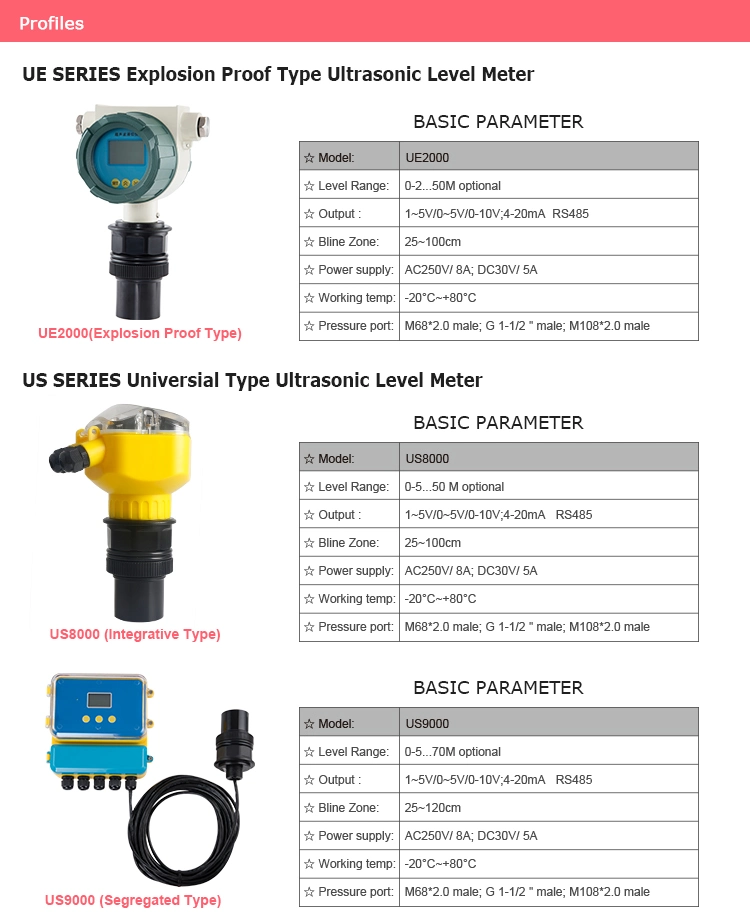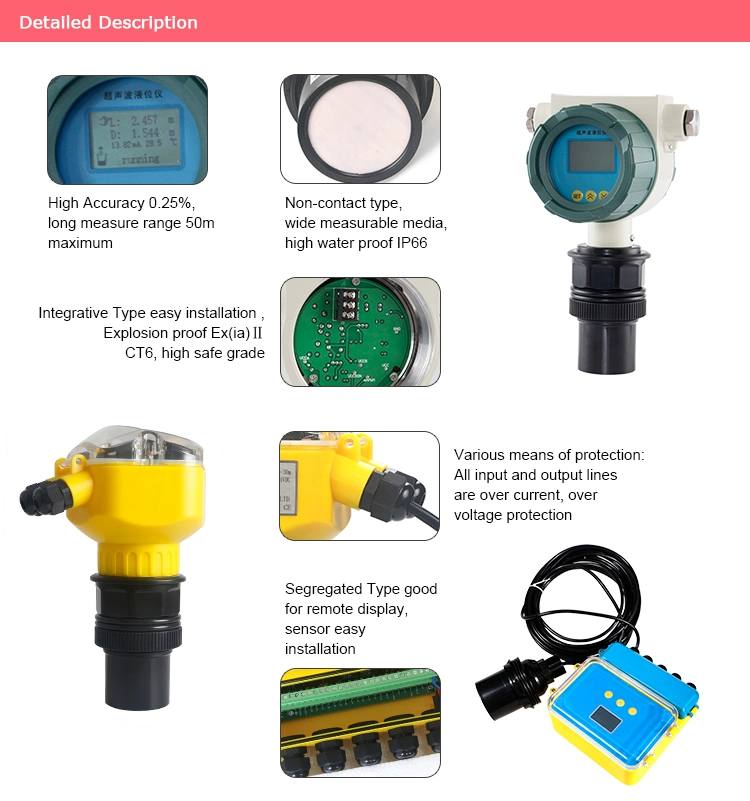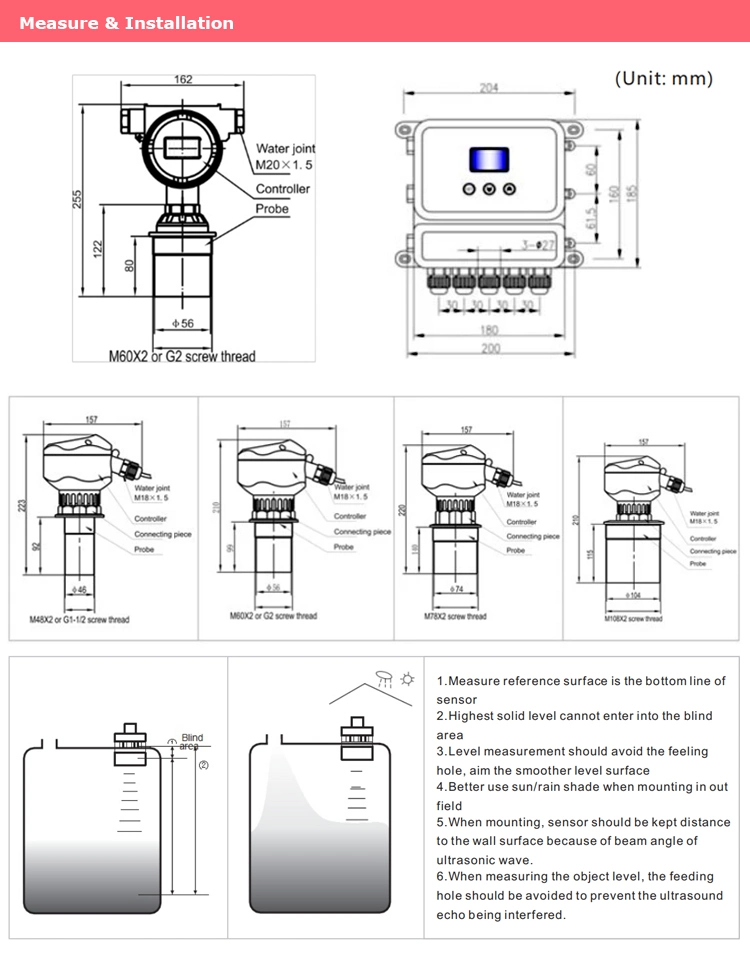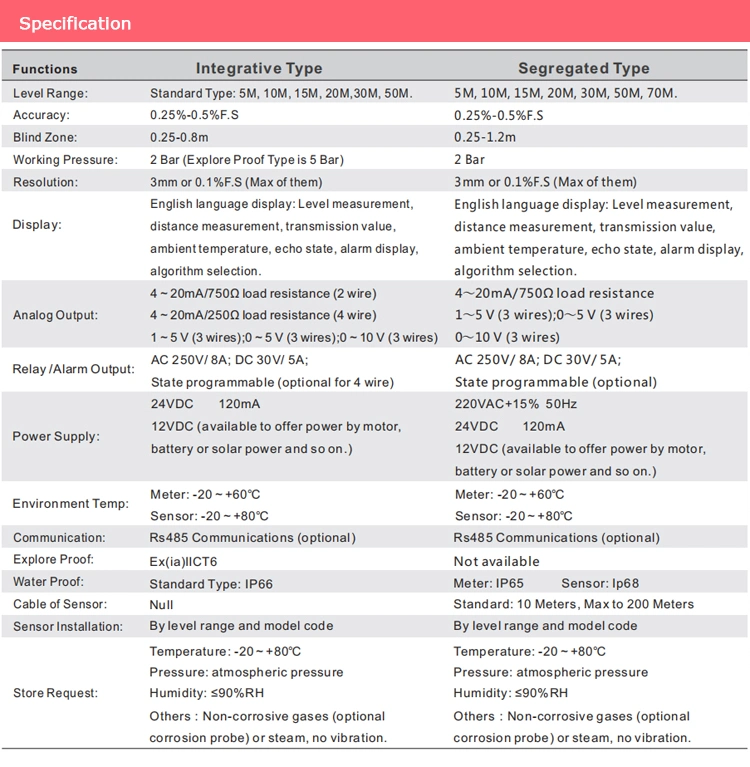 Why Choose Our Ultrasonic Level Transmitter?
Wide range, the max. range can reach 60m
Humanized design, can be shown distance and level at the same time
By echo gram can determine the cause of the problem
High protection class
Explosion proof type
Various output types
LCD display
Cover with composite decking Explosion proof ,Anti-acid ,
Anti-acid base ,Anti-aging

Core Competence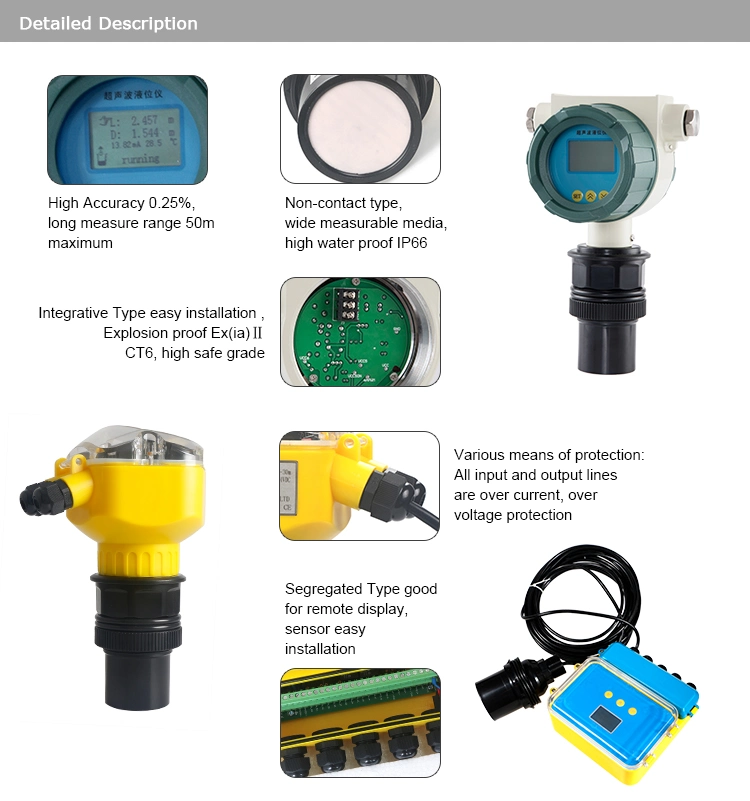 Saving Money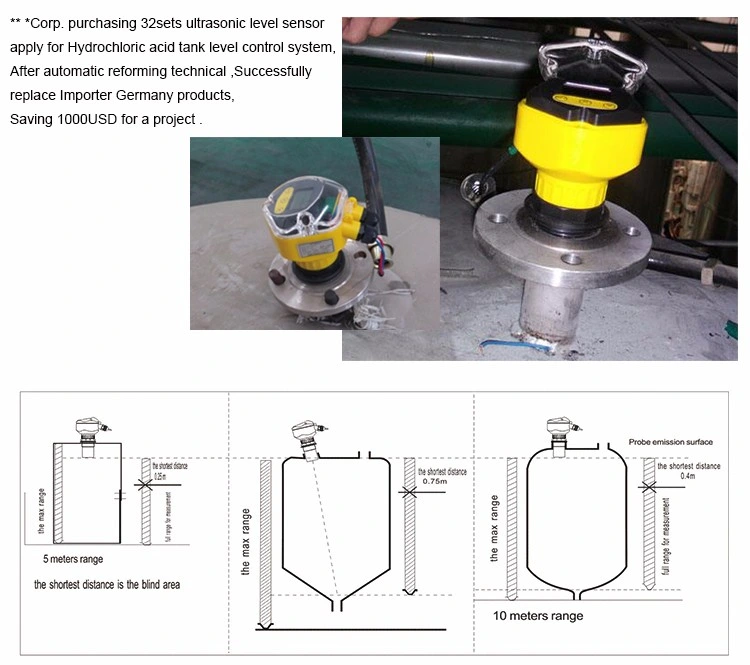 Applications
Sedimentation tank
Sewage treatment
Food industry(Winery, Granary etc)
Electricity mining industry
Petrochemical industry
Company Information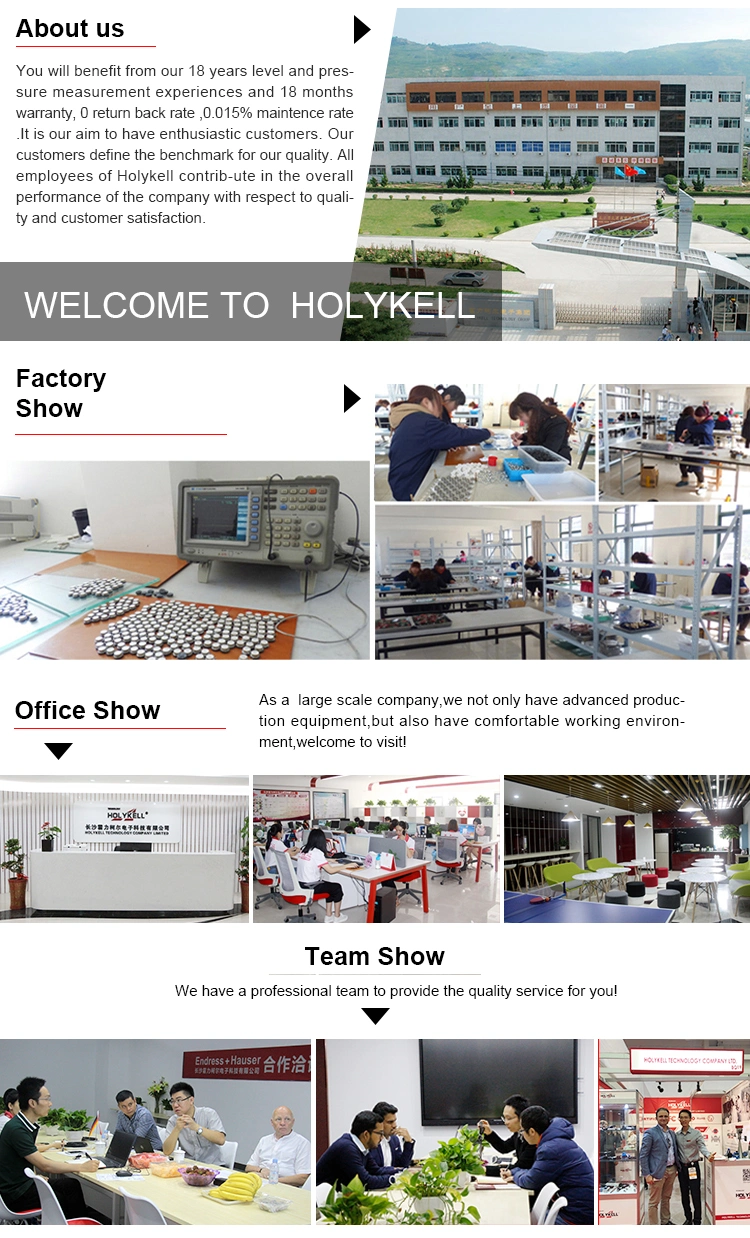 FAQ
Q:Which kind of liquid can be measured ?
A:Holykell suggestion :
1.make sure medium of purity
2.Not full of dense gas in the liquid
3.Be suspended in the liquid solid such as crystal
4.At the bottom of the container can't deposit large amounts of sediment and sediment
5.Medium viscosity<10mPa.s Normal measurement
10mPa.s
Dynamic viscosity>30mPa.s cannot measure