1 Introduction
Hall current sensor is mainly used for isolated conversion of complex signals such as AC, DC and pulse.Through the principle of hall effect, the transformed signal can be directly collected and accepted by AD, DSP, PLC, secondary instrument and other devices.
Hall current sensors are widely applicable for acquisition and feeback control of current signals in the current monitoring,inverter,solar power management,current cabinet,DC motor drive and UPS servo control systems.
It has the advantages of fast response time, wide range of current measurement, high accuracy, strong overload ability, good linearity and strong anti-interference ability.
close loop ac dc hall current sensor hall effect current transducer 0~1000A input 4/5V output 15v power supply AHKC-F
is an open loop device based on the measuring principle of the hall effect, with a galvanic isolation between primary and secondary circuit.
2 Parameters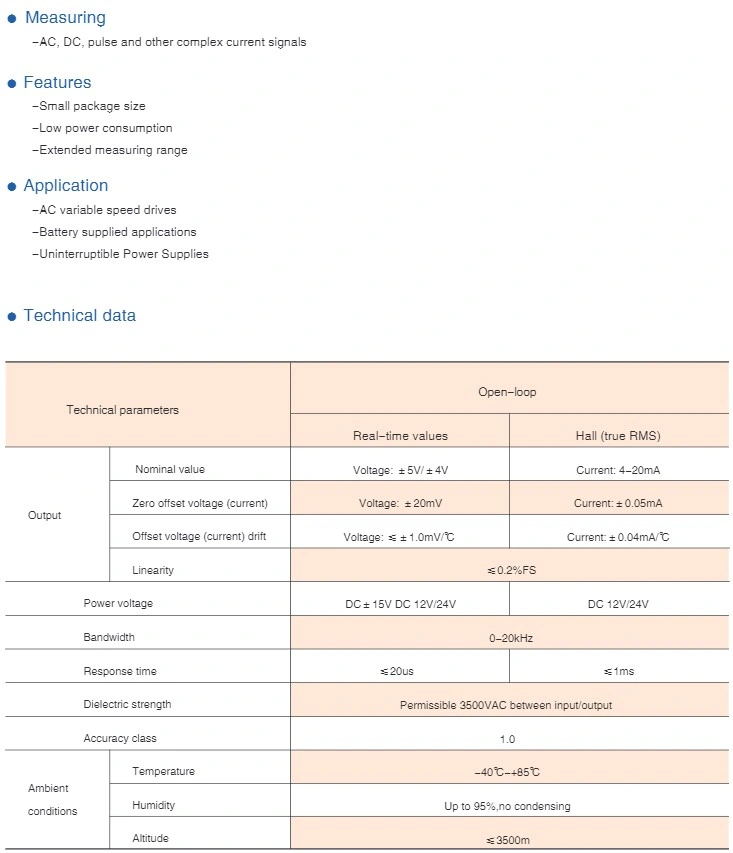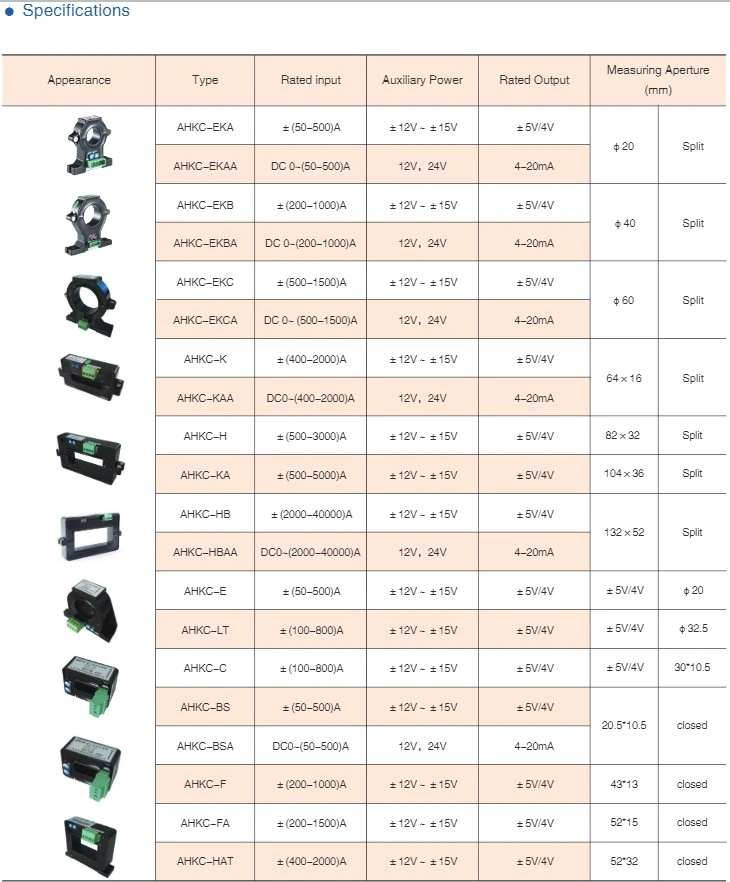 3.Product
Parameters

Indicators

Rated input current

±20~

±800A

Rated input voltage

±5V/±4V

Accuracy

1.0

Power supply

DC

±15V(

Allow the volatility

±20%)

Zero offset voltage

±20mV

O

ffset

voltage drift

≤±1.0mV/ºC

L

inearity

≤

0.2%FS
R

esponse time

≤

5us
F

requency

0~20kHz

Insulation voltage

2.5kV/50Hz/1min

Working temperature

-40

ºC

~85

ºC

Storage temperature

-40

ºC

~85

ºC

Power consumption

≤0.5W