1. 220V voltage regulator / regulator voltage / voltage stabilizer ----
SVC- 500VA, 1000VA, 1500VA, 2000VA, 3000VA, 5000VA.
2. CE, ISO9002, SGS, CCC certificates, etc.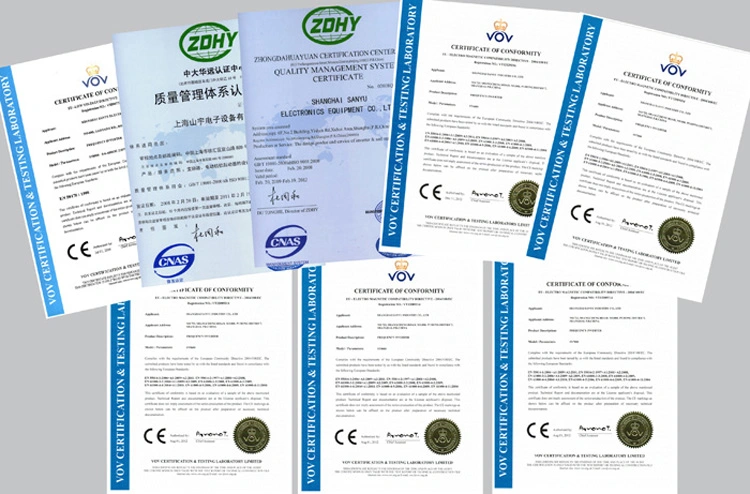 3. Features:
SVC fully automatic AC voltage stabilizer includes Contact voltage regulator, sampling control circuit and servo motor. When the input voltage and load change, sampling control circuit will do sampling and amplification, so that the servo motor rotates towards the needed direction and drives the voltage regulator arm, adjusts the voltage until the output voltage meets the rating and so to achieve the purpose of regulation..
This instrument applies to electrical equipments which require regulated power, and is an ideal power supplier in industrial production, scientific research and medical health fields. It has a small power consumption of its own and could be continuously used..
The instrument is small and light; has tiny distortion of output waveform; stable and reliable. To ensure product quality, we introduc foreign advanced technology and imported key parts from abroad.
Input voltage
160-250 Ultra-low voltage 130-250V
Output voltage
220±3% with 110V output
Phase
Single-phase
Frequency
50-60Hz
Adjustment time
Less than 0.5s Input voltage change 10%
Rated output current
0.5KVA
1KVA
2KVA
3KVA
5KVA
10KVA
15KVA
20KVA
2A
4A
6A
8A
12A
20A
28A
40A
Ambient temperature
-5 degree to 40 degree
Temperature rise
Less than 60 degree
Relative humidity
Less than 90%
Waveform distortion
No additional distortion
Efficiency
More than 90%
Pressure
Meet part standards
Model specifications
Machine size mm
Weight kg
SVC Single-phase 500VA
190×190×140
5
1000VA
225×225×160
8
1500VA
225×225×160
9
2000VA
245×260×205
12
3000VA
225×285×260
15
5000VA
245×460×200
25
7000VA
280×320×580
40
10000VA
280×320×580
40
15000VA
335×400×640
45
20000VA
435×400×880
45
30000VA
510×330×910
90