Voltage Mini Digital Clamp Multimeter Meter Current AC DC Voltage Resistance Capacitance Frequency Tester Detection
Select measurement function and range automatically.
Overload protection throughout the range.
Max. voltage between measurement terminal and
ground: 600V DC or 600V AC
Operating height: Max. 2000m
Display: LCD
Max. display value: 6000 digit.
Polarity indication: Automatic indication, and '-'
indicates negative.
Over range display: '0L' or '-0L'.
Sampling time: About 3 times/second.,bargraph 10
times/second
Unit display: Function and electricity quantity unit
display.
Automatic shutdown time: 15 minutes
Power supply: 1.5V AAA battery × 3
Temperature coefficient: Less than 0.1×accuracy/ºC.
Operating temperature: 18ºC ~ 28ºC.
Storage temperature: -10ºC ~ 50ºC.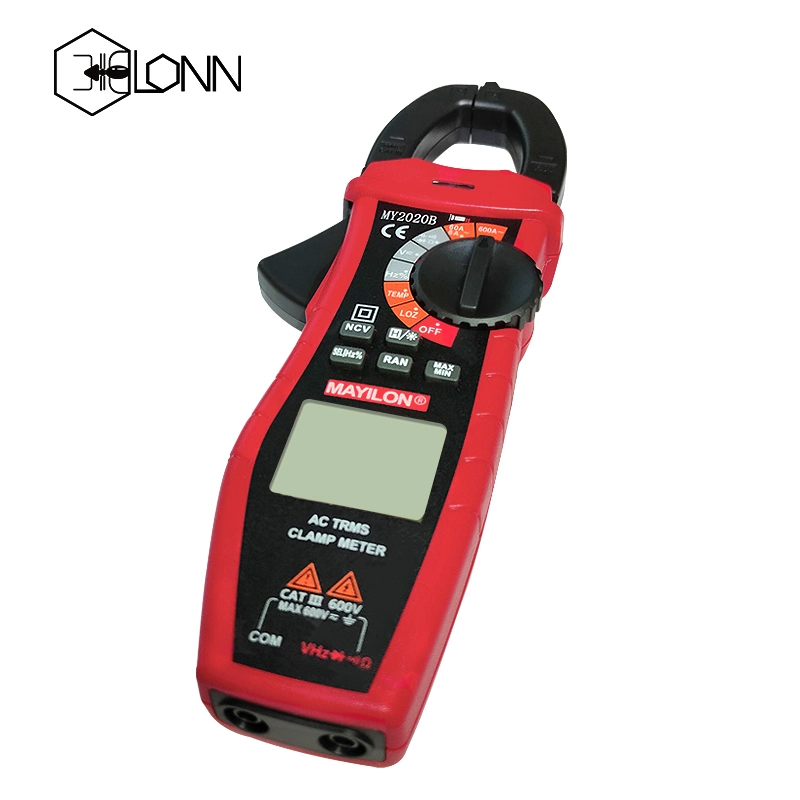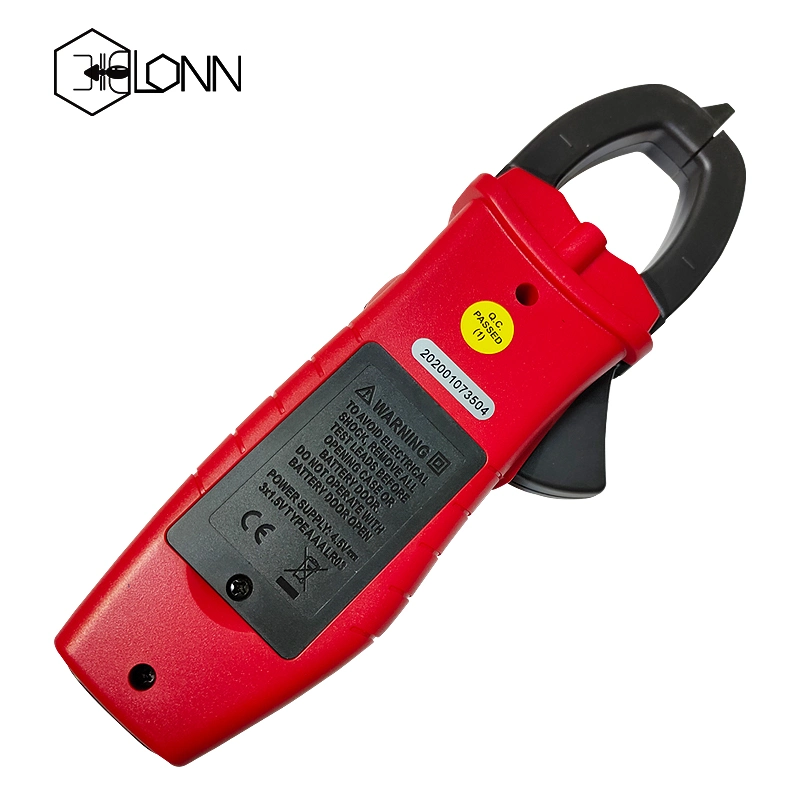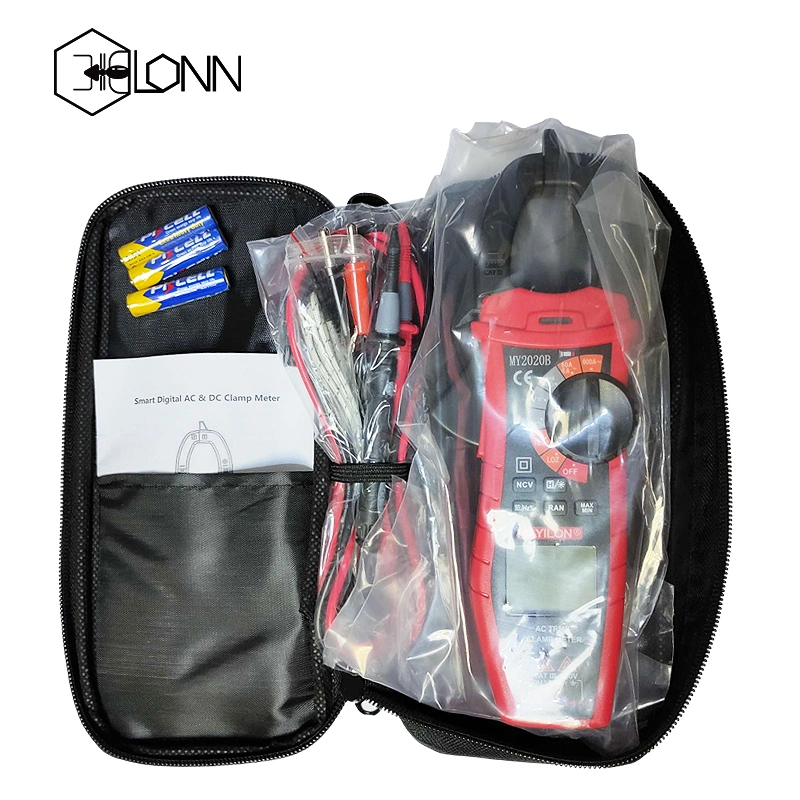 1.AC current
y
Range

Resolution

Accuracy

60A

0.01A

± (2.5% reading + 8 digits)

600A

0.1A
- Min. input current: 0.1A AC current.
- Max. input current: 600A AC current.
- Frequency range: 45~ 400Hz;
2 DC current(Optional features)
Range

Resolution

Accuracy

60A

0.01A

± (3% reading + 8 digits)

600A

0.1A
- Min. input current: 0.1A DC current
- Max. input current: 600A DC current
3 DC voltage
Range

Resolution

Accuracy

± (0.5% reading + 5 digits)
- Min. input voltage 0.001V DC
- Max. input voltage: 600V DC
1 Reading hold

2 Backlight/Light

3 Automatic shutdown

4 AC & DC current measurement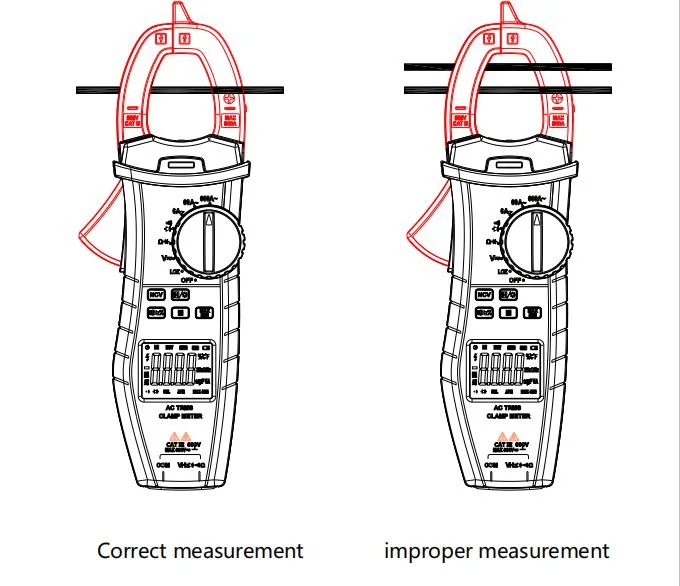 5 AC & DC voltage measurement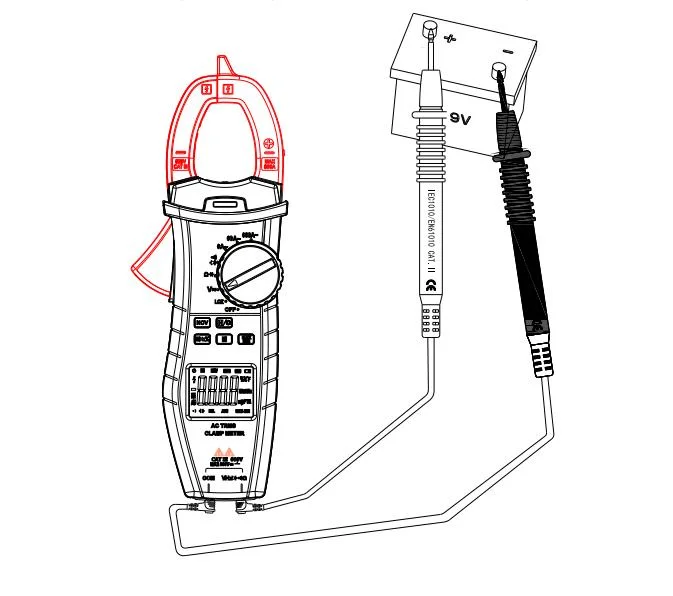 6 Low-impedance measurement
7 On-off/Resistance/Capacitor measurement
8 Temperature measurement
9 Frequency and duty factor measurement
10 NCV (Non-contact voltage detection)